WELCOME TO THE RANCH! Rocking Heart Ranch maintains some of the most fertile hunting grounds in all of Nebraska, featuring game animals from many different continents.
With all the choices today for individual/corporate entertainment we would like to extend an invitation to hunt professionally guided 100% guaranteed safari style hunts, as well as free ranging hunts on 28,000+ acres. Ron Scherbarth- Nebraska outfitter and hunting guide will be your PH for Elk, Fallow Deer, Sika Deer, Aoudad, Oryx, Transcaspian Urial, Mouflon Ram, Corsican Ram, Merriman Turkey, Prairie Dog, Jacobs Ram , Black Hawaiian Ram, Bison, Texas Dahl Ram, Ibex , Tahr and other exotics. Forget everything you have heard about hunting ranches, the natural Nebraska Pine Ridge landscape offers ideal cover for the animals, and insures a challenge for even the most experienced hunter, the terrain and natural cover make all our hunts fair-chase(the difference is you know a trophy size animal is available and you are not wasting time and money on an outfitter who takes you to a place where no trophy size animals exist). Rifle, black powder, archery or handgun hunter are all welcome.
We also make special effort to help handicapped hunters with blinds that are suited to them.
We feature an outstanding array of services to make sure your hunting experience is an enjoyable one. We provide pick-up service from the Chadron Airport for your convenience. Our log cabin features deluxe accommodations, home style cooking, clean and comfortable, safe environment. A walk-in cooler is available for temporary game storage. Full service taxidermy by master taxidermist Ron Scherbarth. Ron is a sculptor of bronze, pewter and antler carvings/lamps which are available. We are located in western Nebraska, southwest of Chadron in the beautiful Pine Ridge area, while here you could visit Mount Rushmore, Chimney Rock, Carhenge, Hudson-Meng Bison kill site, Jewel Cave, Wind Cave, Chadron State Park, Crazy Horse Monument, Fur Trade Museum, Toadstool Park
If you have ever wanted to be at a premier hunting operation, this is your chance. The abundance of wildlife, the facilities, the privacy and the hosts' attention to detail make Rocking Heart Ranch's operations the most attractive offering in the region for those who value their leisure time. A visit to Rocking Heart Ranch is sure to be a memorable one!! As a guest at the ranch , you can really get away from it all. And don't forget your camera!!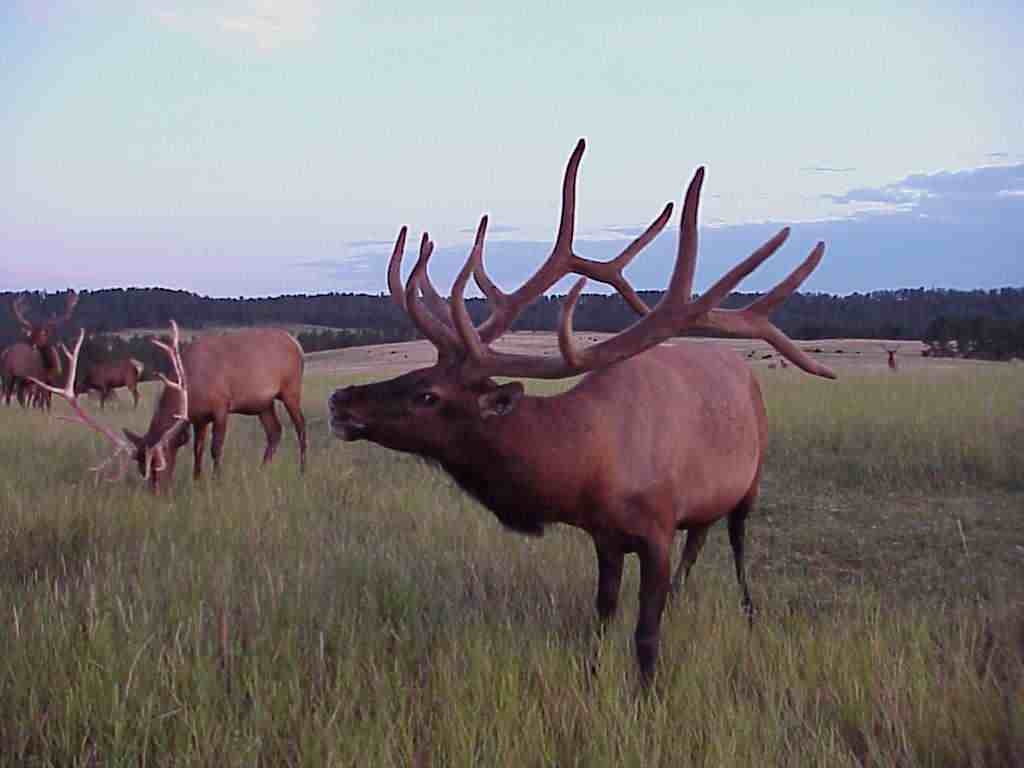 (click on Hunts for Pricing)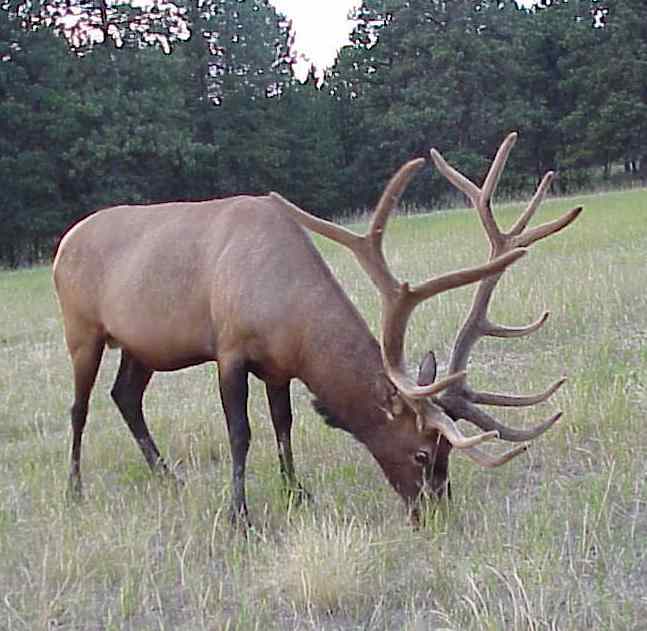 You want it, get it! at
Rocking Heart Ranch!